Surfing the Internet has become easier and more accessible to more people than ever.
At the same time, there is now more information to sift through.  It is important to consider this reality if you want to offer content that's adapted to Internet users.  To achieve a high ranking on search engines like Google, your website needs to provide relevant and interesting content.  Internet users are curious people. Every company needs to know how to take advantage of this curiosity so they can convert their website visitors into clients. Sometimes Internet users are busy and want to find offers for compelling products without wasting any time.  But to do so, they need to find the best options within the first few search results.
Are you wondering how you can get your site to appear amongst the top indexed companies? The answer is simple: work your content marketing!
It's great to have awesome SEO and attract a bunch of visitors to your site. But we have to tell you, this is hardly enough if you really want to see your business thrive on the Internet.   With content marketing, your website will inspire visitors to embark on a purchase journey.
Did you know it's possible to determine the probability of purchase on your website? As long as your content is relevant.  Okay, but what do you mean by relevant? To make sure your content is relevant, choose your keywords based on your Internet users' search terms.  Your content will therefore be informative and match the queries of your website visitors. Effective content marketing is sure to capture your target clients.
User expectations: Why is this so important in marketing content?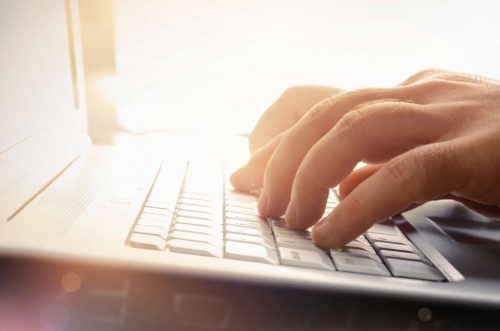 Internet searches are practical for finding a product or company and comparing prices. There's a tool we call the "conversion funnel" which notes every action of a potential customer on their search.  This tool lets companies know where the customer is at their stage of purchase.  As you've probably figured out by now, this means you need to lead your prospects further down this tunnel. But how? Keep drawing them in with convincing content.
In content marketing, it's also a question of trust.  To earn the trust of your clients, offer them trustworthy content.  This might lead to a sale! Design your compelling content with your potential customers in mind. You want content that creates a need, solves a problem and puts your prospects' worries at ease.  Put yourself in the shoes of the people who might be looking for your products or services. This way you'll be able to easily understand the goal of their search and use your content to bring them the answer they need.
The secret lies in high-end content!
Let's go back to the conversion funnel.  At the top we have users whose intention remains tough to identify.  At this stage, we're trying to raise awareness or build interest.  Often these people use vague or generic keywords to learn about a topic or product. They're looking for informative content that offers advice, tips and tutorials.  It's rare that this type of user will become a buyer. To attract potential clients, provide them with relevant information that coincides with what they're looking for and what they're interested in.  This part of your audience is typing in more precise search terms. They've travelled further down the conversion tunnel.  This search could result in a purchase.
Why do I need more precise search terms?
The more the search term or keyword is specific, the easier it is to identify your user's intention.  There are longtail keywords that Internet users will search for when they want to find a product or service quickly.  You need to offer them what we call a call to action. This needs to include useful information like the cost, product characteristics, store hours and customer reviews. But even if these Internet users are potential clients, you definitely don't want to fall into the trap of bombarding them with too much advertising.  To engage these prospects in the purchasing process naturally, you must always proceed with tact.
So how do I naturally convince and convert a website visitor into a customer?
Start with reducing the time between the initial desire and act of purchase by bringing your visitors clear and informative content.   A blog about your business activity and products, descriptions and landing pages are all useful elements for responding to your website visitors' enquiries.  You should also think about creating off-site content to generate more traffic. For example, you could publish articles as a guest blogger, consider forum optimization or look into appearing on a number of testimonial pages.
You now have all the elements you need to set up an effective content marketing strategy.  Remember what's most essential: know your consumers' intentions and hold their interest!