Also known as digital marketing, web marketing refers to a set of tools, strategies, and content designed to connect to clients on the Internet. The goal of web marketing is to promote a company, generate leads, and build client loyalty. It does so through communication channels like websites, social media, and Google searches.
Even the novices amongst us use web marketing techniques—sometimes without even knowing it. If you've ever posted something on your Facebook page or entered your contact info in Google, that's digital marketing!
But there are several other important digital marketing terms that can seem obscure and complicated. To save you the confusion, we've created a glossary of the most common web marketing concepts, organized by theme.
Customer Journey 
Since the dawning of the Internet, the customer journey has become more complex. Generally, it includes online and offline elements, making it an omnichannel process.
Call-to-Action:
An essential tool in web marketing, the call-to-action or CTA often takes the form of a button on a website or newsletter. Its goal is to inspire the prospect to take a concrete step, whether that's downloading an app, subscribing to a mailing list, booking an appointment, or making a purchase.
Click and Collect:
Click and Collect is a service that allows clients to order a product online and come to pick it up later at the store or restaurant.
Cross Channel:
Cross-channel marketing is a strategy that encourages clients to pursue their customer journey on multiple platforms with the goal of optimizing the customer experience. In contrast to multi-channel marketing, in this method, channels are linked and work together.
Omnichannel: 
This strategy combines digital marketing channels with traditional methods, creating links between the platforms to streamline the customer experience. With consumers' current online habits, it's common for potential clients to learn about products on social media before making a purchase online or in store.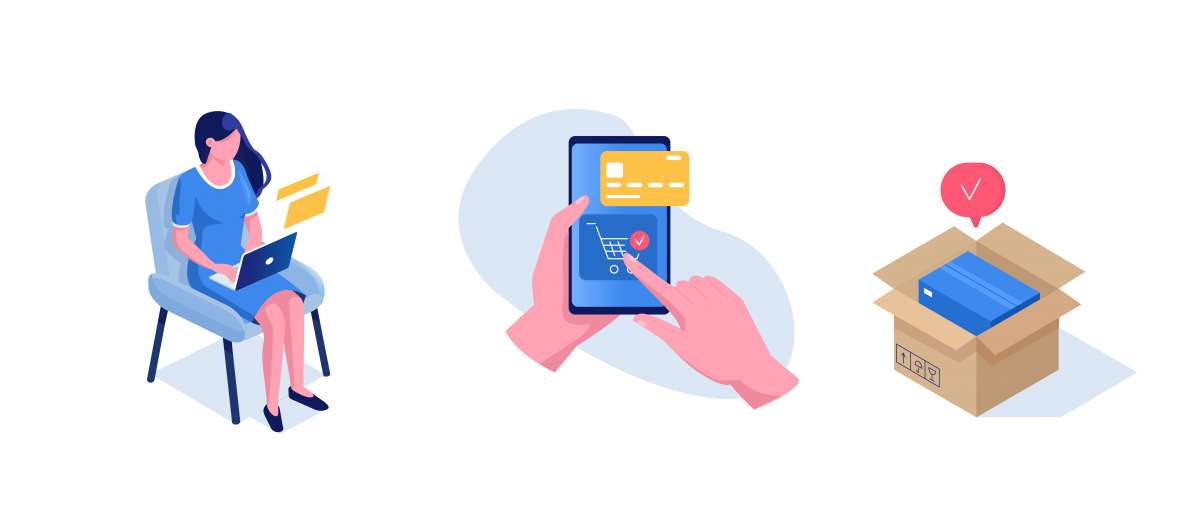 Store Locator:
A Store Locator geolocates the different physical points of sale on a company's website. This helps to optimize their online visibility, while also making it easier for clients to find them.
Web-to-Store:
Web-to-Store is a group of marketing strategies whose aim is to increase in-store traffic through digital techniques across a variety of channels. Examples include online booking, loyalty programs, sales, or promoting a new product on social media.
Marketing Content
Key to a successful Inbound Marketing strategy, this tactic refers to the creation of diverse content (articles, infographics, e-books) to boost traffic, attract new prospects, and build client loyalty.
The strength of content marketing lies in the wide variety of topics you can cover, allowing you to target even more prospects. To get the results you're looking for, you'll need to figure out an effective way to organize your content.
Inbound Marketing:
As a strategy, Inbound Marketing encompasses all digital levers that contribute to bringing your potential clients to you. It requires that you create relevant quality content, all the while defining a precise target audience to attract new prospects and generate qualified leads.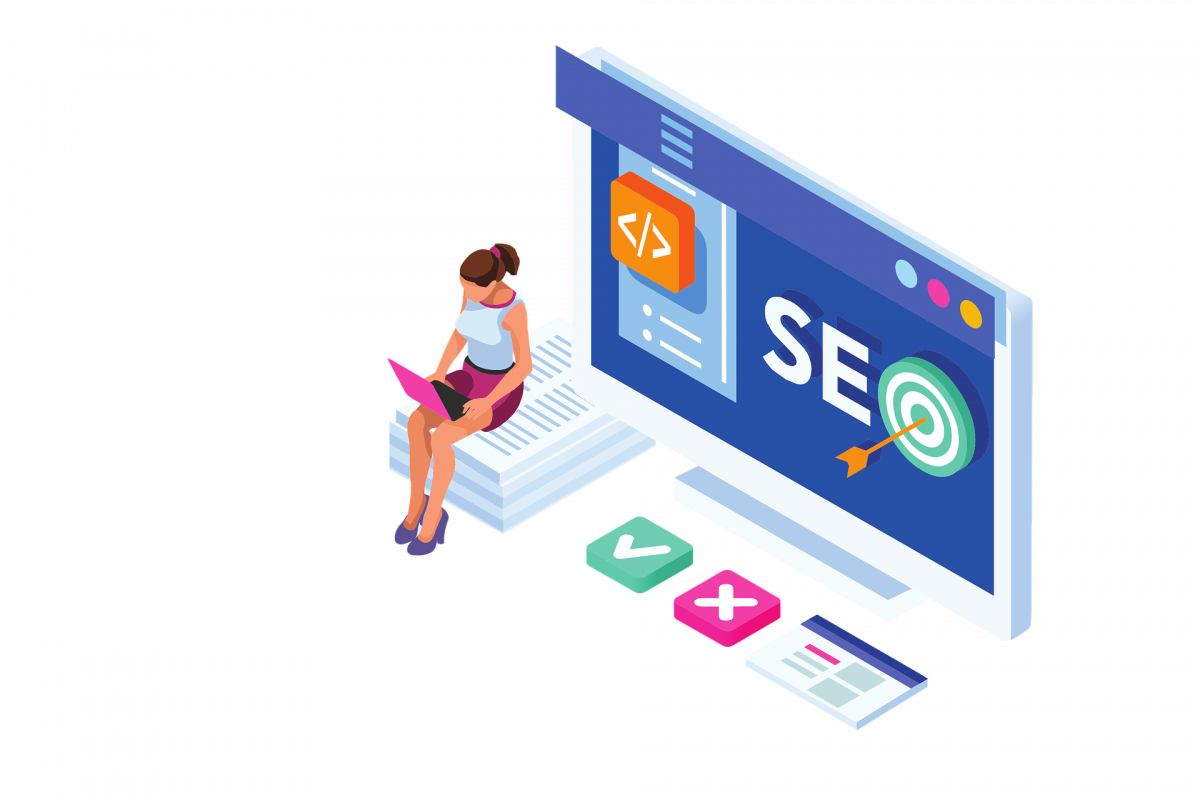 SEO and SEM
Google Algorithm:
Google's algorithms are always changing. They analyze the quality and relevance of a website or web page, determining where it will rank in Google search results.
Tag:
Tags make up part of the HTML coding system. It is a computing language that allows you to build the layout of a page or website.
Duplicate Content:
Duplicate Content refers to identical (duplicated) content on one or several different websites. Though it might seem like a good way to generate content fast, this practice is terrible for your SEO. Google's robots are looking for new content and penalize sites that appear to be plagiarizing.
Remarketing Campaign
Google Ads is Google's advertising network that allows you to create ads on the search engine via the purchase of keywords.
Google Search Console:
Google Search Console is a tool that allows you to optimize the visibility of a website on Google, and thereby improve its ranking in search results.
Internal Links:
Internal links are created through hyperlinks that connect the pages of the same site to make navigation more fluid for Internet users.
Meta Description:
A meta description is an HTML tag that describes the content of a web page. It refers to the short descriptions that you see on search engines after a web search.
Keyword:
A keyword is a term, phrase, or group of words people type in to find content on search engines. Keywords help to optimize the natural SEO of a site or web page.
Net Linking:
Net linking is an SEO lever that boosts a website's visibility by increasing the number of external links that lead back to it.
Organic SEO
SEO, or Search Engine Optimization, includes all the techniques and levers used to optimize the position of a site or a web page on search engines.
SEA
Also known as paid referencing, SEA consists of boosting a website or web page's visibility on search engines through advertising campaigns and the purchase of keywords.
SERP
The SERP or Search Engine Results Page refers to the results pages generated by search engines after an Internet user makes a query.
Social Media Optimization:
SMO is a strategy that brings together a spectrum of techniques used to optimize a website or web page's image and visibility on social media.
Web Marketing Performance Analytic Tools
Google Analytics:
Google Analytics is a tool with a wide range of features that make it possible to analyze and optimize a website's performance. It gathers data on the identity and behaviour of visitors, peak visitor time, content relevance, SEO, and more.
KPI:
Key Performance Indicators are the data points that let you analyze the effectiveness of a marketing action or campaign. To meet your goals, it's important to define your KPIs and follow them closely.
Landing Page:
A landing page is a one-page site where an Internet user "lands" after clicking a link. It is generally accompanied with a form, its goal being to generate leads and increase conversions.
Conversion Rate:
A conversion rate is an example of a KPI. It calculates the percentage of purchases, downloads, and subscriptions out of the Internet users who were exposed to an advertisement or campaign.
Engagement Rate
Mainly used on social media, the engagement rate measures how much Internet users are interacting with your content or post, allowing you to optimize performance for the future.
Bounce Rate:
The bounce rate refers to the percentage of Internet users who have visited a website but left without browsing or viewing other pages.
Direct Web Marketing
Email Campaigns:
An essential component of any marketing strategy, email marketing campaigns consist of sending emails or newsletters to your target audience to build connection or promote a product or service.
Marketing Automation
Marketing automation is a strategy that lets you automate global marketing campaigns to generate qualified leads.
Outbound Marketing:
Outbound Marketing, or "outgoing marketing" is a traditional marketing strategy that includes any techniques used to directly contact your target audience. E.g., newsletters.
SMS Marketing:
Sending texts to your clients makes for a simple and highly effective tool that comes with high engagement and conversion rates.
Web Marketing by Linkeo: The future is digital, local, and bright
With a successful digital marketing strategy, you'll grow your online visibility and attract a wider following of prospects and clients. At Linkeo, we encourage a tailored, local approach to help our customers reach their target market.
Local Marketing:
Local marketing is a strategy that comprises all levers for reaching your target within a specific geographical area in order to generate traffic to a point of sale.
Local SEO:
Local SEO is a marketing technique that lets you optimize your website's visibility in local search results on Google.