If you're a business owner, a vibrant social media presence is no longer optional. From TikTok to LinkedIn, these popular platforms offer real opportunities for growth you don't want to miss out on.
As much as your website, social media has become a showcase for your company. It's one of the first places your community will look to evaluate your influence and credibility. Beyond immediate visibility, social networks provide a springboard for landing new leads.  You'll be able to attract future clients and more effectively target potential partners and competitors. 
If this sounds like a great next step for your business, it's time to create some fabulous, engaging posts for your community.  But it's not always easy to come up with ideas for all your accounts.
To bring you a little inspiration, we've created 12 different strategies for your social media posts, with examples across all platforms.
1. Promote your products and services on social media
Your social media accounts offer a window into your business. So it makes sense to use them to advertise what you have to offer. Quality visuals are a must. Though we won't go into the importance of photos today, you absolutely want to fill your posts and stories with compelling images.  To go with it, you'll need relevant, readable content that adapts to your desired tone, whether that's playful, funny, or ready to sell.
2. Post your news and thank your community
Your social media pages are a great place to share your success, achievements, and progress on all your projects. You can use them to announce a big next step for your business, celebrate a subscriber milestone, and thank your community for their support along the journey.
3. Promote events
So you've shared your latest news and returned the love to your subscribers. Next you'll need to promote your events.  If you've got something special coming up, create a special post, complete with the time, location, and practical info. You can publish it on Facebook, Instagram, and hey, why not TikTok? For this type of post, we recommend an immoderate approach to stories.
4. Share customer testimonials
Customer satisfaction creates a buzz around your company, building your brand trust and awareness. And sharing what your clients have to say shows that you value your community. To get started, you can create graphics that feature a five-star review with quotes, incorporate photos, or even film your customer as they share their experience.
5. Promote blog articles
Social media is the classic platform for sharing articles with your community.  And this is just as true for content creators as it is for brands and e-commerce sites.  Just copy and paste your link (ideally a shortened version) of your blog post and hit publish. For Instagram, stories now offer the option to include links across all accounts.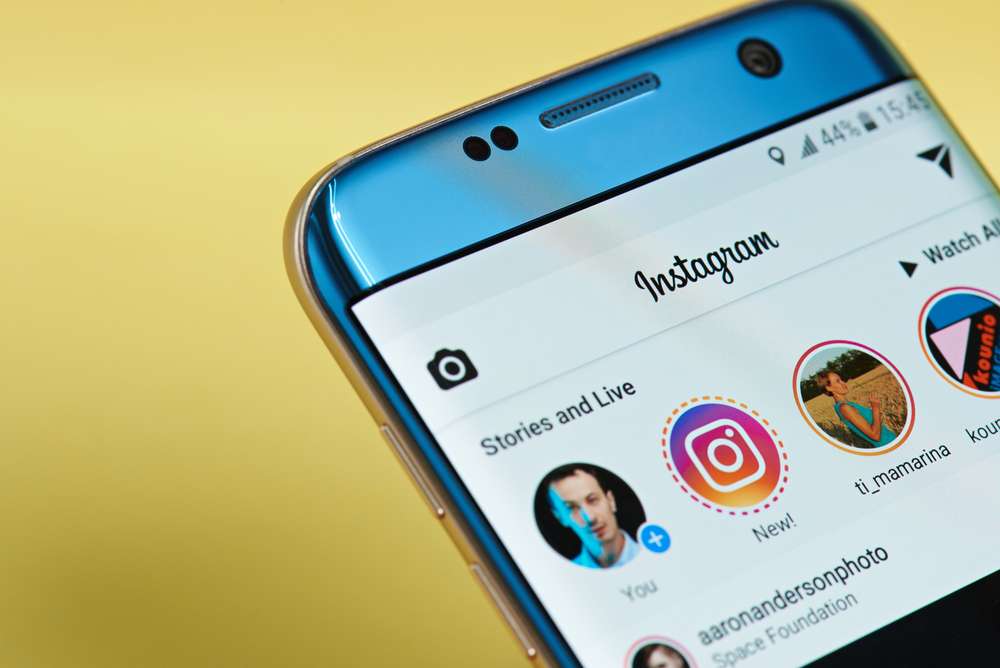 6. Pitch Questions to your subscribers
Engage with your community through surveys and dynamic content Your audience can respond directly in the comments below your post, or you can add a poll to your story.  Your goal: to give your followers the chance to get involved with your brand and tell you what they think. It will help them to build a sense of loyalty and belonging.
7. Host a contest
People love prizes. And there's nothing better than an online contest to boost your post engagement and grow your community.  Posts that promote your contests naturally generate a greater response, with more likes and shares to increase your page visibility.
8. Celebrate whenever you can
Capitalize on regular holidays and special occasions like Easter, Mother's Day, and Valentine's Day.  Annual traditions make for an easy way to connect with your audience and promote engagement.  Many companies will host annual contests and promos throughout the Christmas season and other peak shopping times.
Click here for stats on the main social media platforms
9. Share short videos
Over the past few years, video content has taken over all the platforms.  Thanks to TikTok, the shortest videos are getting the most attention.   Social media audiences love videos, and this is particularly true for younger generations.  With videos, you can really set yourself apart with dynamic, engaging, and brand-specific content.
10. Post your job offers
If you're looking for new staff, your job postings definitely belong on your social media pages.  You can refer your followers to your original ad from a traditional recruitment site.  Or you can post a new ad directly from your account. With the help of shares and community, you might just find the gem of an employee you are looking for.
11. Share tutorials
Combining education, training, and entertainment, this type of content has a high potential for engagement.  You can create all kinds of tutorials that relate to your business.  As far as presentation goes, photo carousels work really well, especially on Instagram and LinkedIn.
12. Curate a selection of other people's content
"Content curation" is an easy way to generate post ideas when you're at a loss.  You can share any article or news item as long as it relates to your activity.  It can either touch on a specific sector or a broader, global topic.  Either way, it's important to keep up with the times and stay on the lookout for stories that could add to your voice or position as a brand.
And if you're too busy to keep the content flowing, guess what?
Linkeo's Community Managers can take care of your social media posts. They will also create and send off your newsletters, moderate your customer reviews, and handle your company's other marketing aspects.
As always, we'll base everything on your goals, needs, customers and expectations.
Get in touch to learn more about Community Management and how social media can you grow your visibility on the interwebs.