With their website creation and SEO services, Linkeo has helped Matson Construction hit the mainstream.

THE CUSTOMER: BUILD YOUR DREAM WITH US
Founded in the throes of 2008, Matson Construction started out as a side hustle. "The economy went down and I road out my other job until 2017," says founder David Matson who lives in Rockledge, Florida. To  take his business to the next level, David knew he needed a stellar website and a strong, online presence.
"I had to reinvent myself," says David. And with the adventures of COVID and the ever-changing market, he would have to reinvent himself more than once.
To sum up their work, Matson Construction's slogan is, Build Your Dream with Us. Over the years, the company's focus has gravitated to new constructions for commercial and residential properties.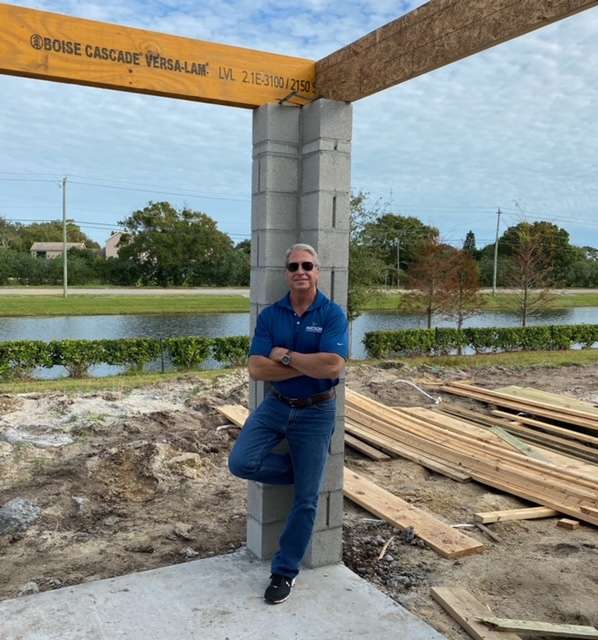 THE CHALLENGE: ADAPTING TO A FAST-MOVING INDUSTRY
"If you want to stay competitive, you can't get complacent or stagnant," says David of his field. The COVID-19 crisis proved this to be truer than ever. A labor and material shortage were two challenges that emerged out of 2020. Matson has also seen his client base shift. People who feel frustrated in their liberal states are contacting him with requests for new constructions. He's getting calls from California, Michigan, New Jersey and New York. These prospects want to build their dream in Florida, a red state that offers residents a sense of freedom.
THE SOLUTION: BUZZWORDS TO REFLECT THESE CRAZY TIMES
David was first drawn to Linkeo because of the flexibility of their products. The journey began with a slick, dynamic, new website.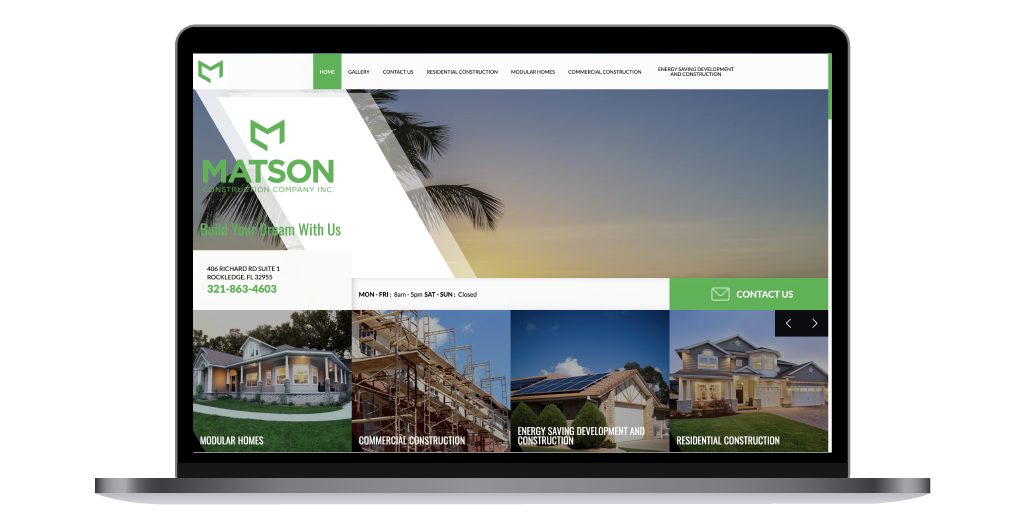 "I love it," says David. "I get tons of compliments." Once they'd finished building the website, the Linkeo team stayed on hand to constantly refine David's strategy.
"They're always there to revisit my keywords," David says. These days, they're working on "new buzzwords to reflect these crazy times." David wants to cater to the recent mass exodus to Florida in a "healthy welcoming way." His Linkeo web experts are here to help him make that happen. David can make smaller adjustments on his own, while Linkeo can take care of larger changes.
"The service where you email to make a change has been 100% positive," says David. "They're on top of it."
THE RESULTS: OUT THERE ON THE WEB STAGE
"It's like going from being an underground musician, to out there on the web stage," he says. "You're out on stage on the Internet now. My image is way more energized."  The website consistently gets close to 1,000 visitors per month. Most people stay on the site for more than two minutes, and they'll often call or email to make an inquiry. With its new, energized image, Matson Construction's momentum keeps growing. As they take their place on the web stage, they are stepping into their role as a nationally recognized service provider. "We're picking up steam," says David. The clients are coming in, and he's ready.