The remodeling world is booming, and property owners are looking for green, sustainable options. Offering home and business upgrades that are easy on the planet, Julie Therrien, Design Intérieur turned to Linkeo to reach more customers with SEO and Google Ad campaigns.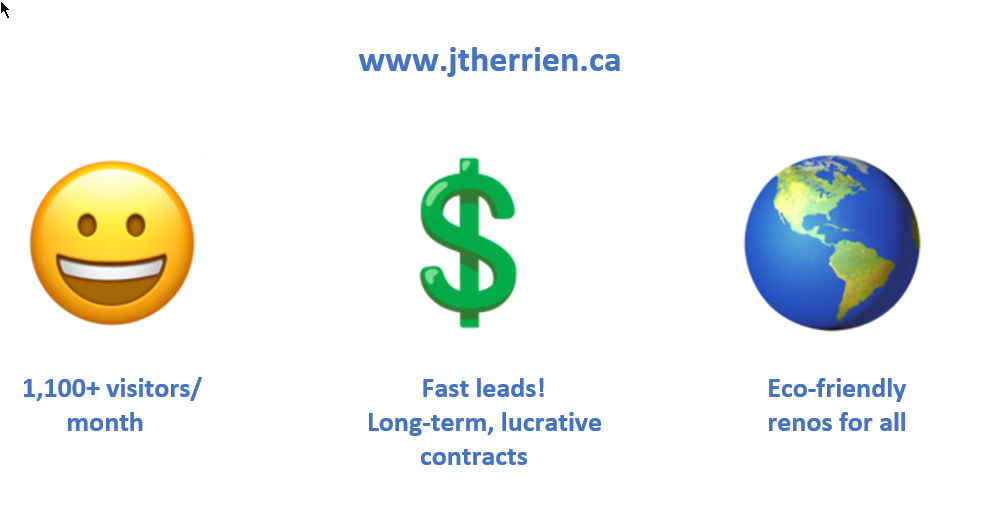 THE CUSTOMER
When it comes to renovations, Julie Therrien has seen it all. She started her career as a kitchen designer before completing her technical training in interior design. After more than a decade working for larger companies, Julie began to sketch out the blueprints for her own business. From there, Julie Therrien Designer Intérieur was born.
"So many people are building right now," says Julie. "Climate change is on their minds and they want to make eco-friendly choices. From start to finish we do everything we can to minimize our carbon footprint—this means eco-responsible materials, local suppliers, and energy-efficient designs to reduce emissions long term."
Serving Saint-Eustache and Montréal's North Shore, Julie works with clients of all sectors, including several large-scale auto mechanics like Belron and Bumper-to-Bumper.
THE CHALLENGE
"I can redo your warehouse, but marketing isn't my specialty," says Julie.
So, she hired a company to promote her business through Google Ads.
"The results were zero. I felt like I was throwing my money away."
To make ends meet, Julie had to take on contracts from other service providers. But what she really wanted to do was manage big projects on her own from A to Z.
THE SOLUTION
Ready for a change, Julie met with Linkeo sales rep Laurie.
"From the start, her communication was excellent," says Julie. "It was clear she understood my needs and I felt like we were on the same page."
Julie had done her homework and could see that the offer was much more comprehensive and affordable. For clients who already have a website, Linkeo has a package that will boost your SEO and visibility while letting you maintain your brand image and colours. Beyond their renowned Google Ad campaigns, the web agency had little tricks like adding a contact form to the homepage and adjusting keywords to get you to the top of search results.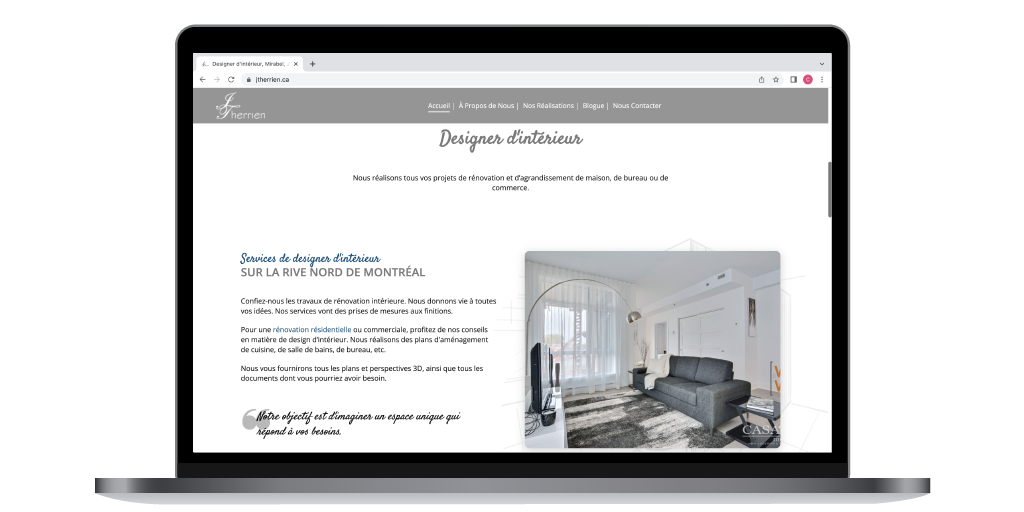 THE RESULTS
It didn't take long before Julie was getting constant leads. While she once had to subsidize her income with sub-contracts, these days, she's the one hiring freelancers!  Since signing with Linkeo, her website has seen steady growth every month, reaching a record high of 1,100 visitors in January 2022.
"I'm loving all the big commercial projects," she says. "Companies want to stand out and I can take my creativity to the next level." And as she takes her business to the next level, Linkeo is here with a marketing plan that's built on a strong foundation.