Florida's gorgeous weather means you need to take care of your lawn all year round.  To save you the sweat and the sun burn, Aqua Spray Irrigation is ready with their sprinklers and high-end landscape lighting. Owner and founder David Snedeker sought out Linkeo's online solutions to elevate his brand image and make a name for himself across Brevard County.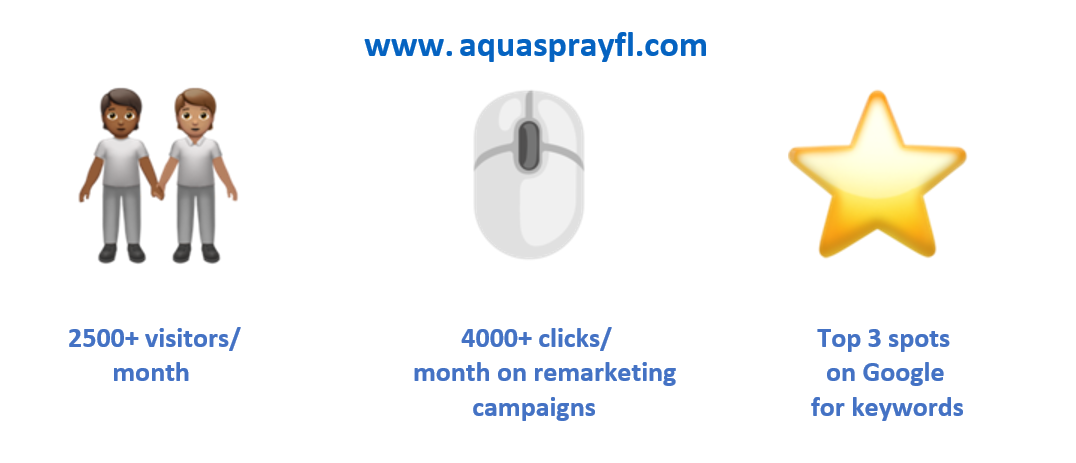 The Client
David Snedeker has always wanted to work for himself. He has a background in plumbing and grew up helping his dad with sprinkler work. In 2010, he started to trim hedges and offer outdoor maintenance services throughout the Palm Bay Area.
"During that first year, I drove around in this tiny van with holes in the floor."
He's come a long way since then. These days, he has up to seven trucks on the road and he's often on the hunt for new staff. A native of New Jersey, Dave is "done with snow" and his business focusses on watering and draining systems, as well as a wide range of classy lighting options for the lawns of Brevard County.
The Challenge
"It's a digital world," says Dave. "Most people, they walk outside and see a broken sprinkler head and they go to their phones and boom."
To get into his clients' smart phones, Dave signed up for digital marketing services with a competitor. But the packages kept changing and the experience was "irritating and confusing." Then Linkeo sales rep Adam approached him with a new offer, one that would cover all his web needs in a single, consistent contract. Something clicked and Dave signed on. That was in 2015.
The Solution 
Linkeo got to work building Aqua Spray Irrigation a slick, new ergonomic website. Every month, Linkeo's SEM team set up Google Ads campaigns to boost the website's visibility. Remarketing campaigns take the mission a step further, specifically targeting potential customers who have already visited the site.
After almost seven years with Linkeo, Dave is an expert on our products and can explain how it works himself:
"Customers hit your website once, then when they go to Facebook, Twitter, or wherever, there you are."
Over time, keywords help to strengthen the company's organic SEO so it appears at the top of Google without the need for ad campaigns.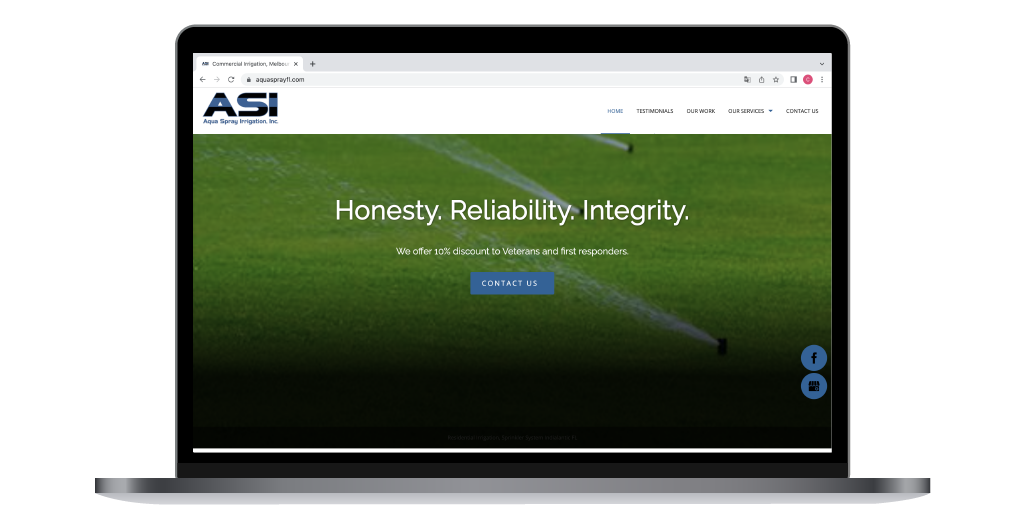 The Results
"If I look at this year's invoices versus last year's, the folder's twice as big. Yah, I definitely get more business with Linkeo."
In 2021, the website got an average of 2500 monthly visitors. His banner ads are getting tons of hits, especially via remarketing campaigns, which generate up to 4000 extra clicks per month. In search results for their keywords, Aqua Spray Irrigation almost always appears in Google's top three hits. Looking to the future, Dave would like to expand his customer catchment area beyond Brevard County and Palm Bay. And the way things are going, it doesn't seem like this will take too long.
"This branding thing works," says Dave. "When someone wants something, you're right there on the Internet. You can't beat that."