With its wealth of tools, the Internet is essential to customer acquisition and building client loyalty. But with all the options out there, it's tough to know where to start.
If you're a small business owner, you can't make it in today's market without some combination of social media and online advertising. Your prospect's purchase journey begins as soon as they go on Google. They'll check out the search engine's top web pages, looking for quality and customer satisfaction.
Online solutions have become crucial if you want to boost visibility, create new leads, and convert prospects into loyal customers.
To launch the process, here are four main steps for building a brand-new digital strategy in 2022.
Define Your Audience:  What's Your Buyer Persona?
The Buyer Persona refers to a company's audience and typical profile of people who are likely to be interested in their products and services.
Factors include age, social status, profession, and hobbies.
It also considers more psychological criteria like fears, motivation, and ambition.  Your goal is to figure out how your offers meet their needs.
Once you define a specific profile, you can refine your digital marketing strategy by answering the question, who am I trying to reach?
Gain Qualified Prospects through Inbound Marketing
With inbound marketing, you're not the one who has to go out looking for clients. With the help of targeted content, your clients will come to you.
Unlike more aggressive advertising tactics, this technique draws customers in on their own volition.  It is rooted in recent trends in the buying process, where consumers want to be the sole decision makers—they want to do their own research, compare their options, and read customer reviews.
With inbound marketing, your prospects are already qualified leads. They're interested in your brand and they've landed on your pages in search of more information.
For a successful inbound marketing strategy, you need to present yourself as an expert so that you can build a relationship of trust with your target audience.  Our tip: Complement your content marketing strategy with SEO.
More than 90% of clicks come from the first page of search engine results.  So, to boost your online visibility, you want to aim for a solid combination of SEO and SEA.
With natural SEO, you'll appear in top search results without paying extra for advertising.  For everything you need to know about SEO, check out our article, Build Your SEO—Our Top Ten Tips.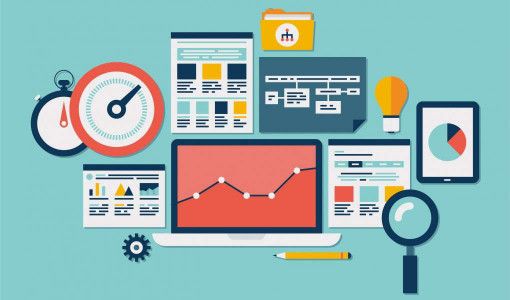 Unlike SEA (Search Engine Advertising), which uses paid advertising to promote your brand, SEO is free.
If you limit your company to paid SEA, you run the risk of disappearing from the top of Google as soon as your budget runs out.
For long-term visibility, your best bet is to blend a strategy of both SEO and SEA.
Land New Clients with Social Selling
These days, it's rare that a purchase journey doesn't involve at least one stop on social media.  In social selling, companies use their social media business pages to find new clients.
Social media offers an excellent source of information.  It's a great place to build a precise understanding of your target audience and their current concerns.  This lets you publish the right content at a time that will capture their attention.
Your goal is to inspire your prospects to go to your site or else contact you directly.
To sum up, before you launch your marketing strategy, you want to study and analyze both your target market and your competitors and from there, define your goals.
👨‍💻 Would you rather outsource your digital marketing strategy to web experts? Build your online presence with Linkeo and get in touch with an agency near you!