Cakes are selling fast at Boulangerie D. J. Martinez. Beyond their magic with icing, the bakery's secret lies in a Linkeo website, designed to spread word of its tasty creations.

THE CUSTOMER
Baking up treats since 1975, Boulangerie D.J. Martinez serves bread and goodies to pastry lovers in Mercier, Quebec. Among their many delicacies, they're famous for their colourful, customized cakes that bring to life Mario Bros, unicorns, makeup, and more.
Co-owner and cake artist Dolores Martinez has been working the floor since she was ten years old—vacuuming, kneading dough, and stocking up the viennoisseries' display. These days, you can find Dolores icing the bakery's signature personalized cakes alongside her brother and small staff of longstanding employees.
"It's a family affair," she says.
THE CHALLENGE
With big chains and niche shops on every block, it's a steep market for the bread and cake business. To stand out, Dolores wanted an online platform where people could see what her Mercier cake boss team had to offer.
Before she discovered Linkeo, the bakery's website just wasn't cutting it. Ready to refresh her company image, she was looking for a way to showcase her cakes and let clients order directly online. She also wanted to be able to make changes independently and upload new photos of her latest chefs-d'oeuvre.
THE SOLUTION
As part of Linkeo's website creation package, Dolores had a beautiful spectrum of templates to choose from. Her sales rep explained she could pick whatever she wanted, but that she could change anything at any time.
"That's when I knew we were going to work together," she says.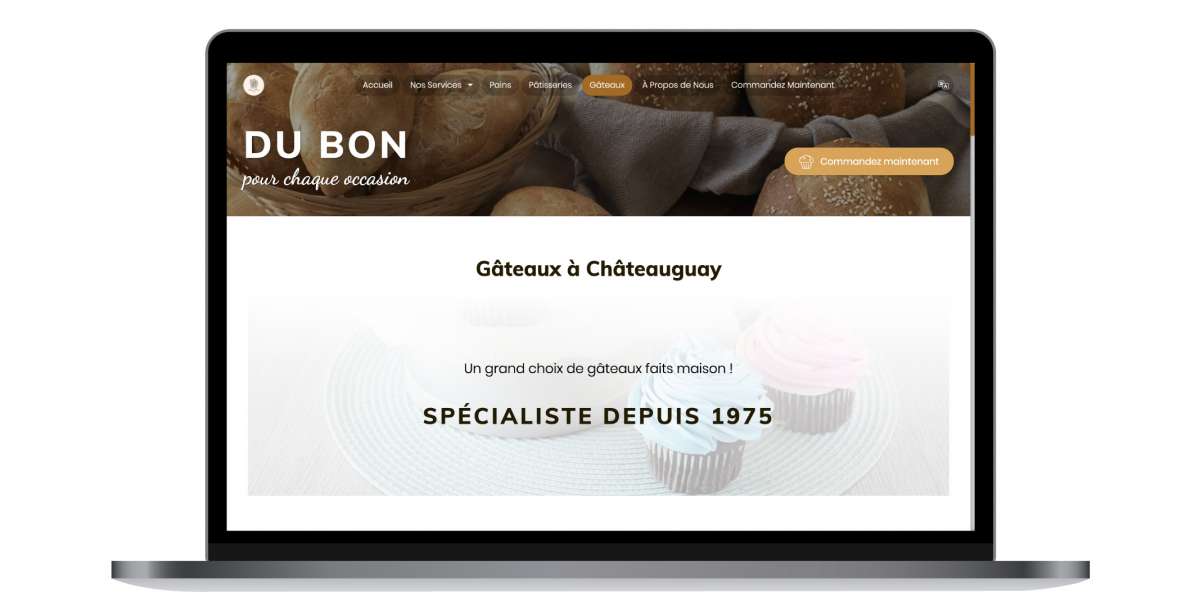 Her mouth-watering new site features an entire gallery devoted to their cakes. And with her "order now" contact form, clients can send in their requests online. They can even upload photos of the designs they want.
"People prefer email and online orders compared to the  phone," Dolores says. That way, they can be more specific and feel confident they can have their cake and eat it too.
THE RESULTS
"I have a great brand image now," says Dolores. "My website is super accessible. And it's definitely helped with my sales." Her cake-selling process is faster and much more streamlined. And the orders keep coming in. Flooded with tantalizing photos, the site draws in an average of 1238 visitors per month.
"I love being so autonomous," says Dolores. "Linkeo created the foundation, and from there, I can make adjustments whenever I want." With each new cake, Dolores uploads another image to her gallery. Thanks to her website's intuitive and user-friendly back office, the process is—guess what—a piece of cake, even for the non-tech savvy.
"It's been quite the year," admits Dolores, when asked how COVID affected her sales. But with the bakery's stellar reputation—both on and offline—business has stayed strong, even through the pandemic's endless restrictions. You can stop people from gathering, but you can't stop them from celebrating. Or from eating cake.